Mount Forest in 1871:

Census & Assessment Roll for Mount Forest, Ontario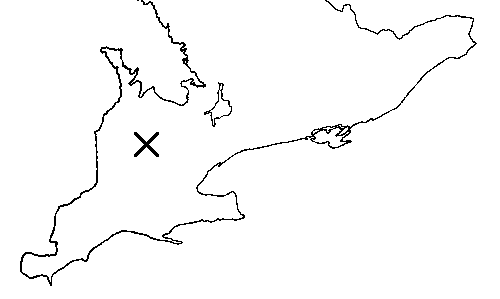 Location of Mount Forest
in Southern Ontario
Compiled by Jeff Stewart & Sherilyn Bell

Abstracts of the 1871 Census and 1871 Assessment (Tax) Roll for the Village of Mount Forest, as well as directory listings for Mount Forest for the same year.

Mount Forest in 1871:
72 pages, 8-1/2 x 11 format, ISBN 0-9681980-1-5.
Information from the 1871 Census and 1871 Assessment (Tax) Roll.
Complete listings for Mount Forest from the
Gazetteer & Directory of the County of Wellington for 1871-72,
Lovell's Province of Ontario Directory for 1871, and the
Dun & Bradstreet Reference Books for January and July 1871.
Surname index for the 1360+ residents and landowners of the village.
Detailed map of Mount Forest showing streets and lots.
Thorough referencing and guidance for those wishing to access the microfilm from
the National Archives of Canada,
the Archives of Ontario, and
the Church of Jesus Christ of Latter-day Saints.

$20.00 (plus shipping & handling) . . .


Home | Books | Projects | What's New | Ontario Places | Who We Are | Site Map




7 Crewe Avenue, Toronto, Ontario, Canada M4C 2H9
t 416-423-2910 . . . info@winfieldpublishing.com
Setting Standards in Genealogy Publishing


© 2000-2023 Winfield Publishing . . . All Rights Reserved